Remote Learning Provision
Information for Parents
At Menorah Primary School we are committed to the continuing education of our pupils whether on-site or where children are at home. This policy will come into force at a time when we are forced to close the school due to extenuating circumstances. It also covers the ongoing education of pupils who cannot attend school but are able to continue with their education remotely. Our main purpose is the continuity of education for pupils at Menorah Primary School. Using existing school system will mean that this provision can be put into place quickly and pupils only need their existing login details of school email and password.
Preparing for Remote Learning
In our school these provisions are in place:
Staff & SLT have access to Google Classroom
Pupils within classes have access to Google Classroom
Pupils will receive refresher Google Classroom training
Staff are familiar with the main functions of Google Classroom
Staff have the ability to host a live meeting (Zoom/Google Meet - video and/or audio) with their classes either from their classrooms or from home
Parents and pupils are made aware in advance of the arrangements in place for the continuity of education
Continuity of Education in Event of a Closure
A well-structured day is crucial for well-being and health in the family. We teach the same curriculum remotely as we do in school wherever possible and appropriate
Morning sessions for pupils will be in small groups so that interactive learning can take place. To this end, the morning session will be divided into two-three 45-minute sessions and the class will be divided into three groups. Each group will have a 45-minute lesson and work will be set following this, which can be completed by the children independently. This work will then need to be submitted via Google classroom for marking and returned to your pupils with feedback.
Afternoon sessions will consist of more topic-based learning and can be delivered to a whole class/or in the same groups as the morning session.
Teachers should bear in mind that not all subjects lend themselves to virtual learning. We expect that remote education (including remote teaching and independent work) will take pupils broadly 3 to 4 hours a day.
Parents will receive either an email or a post on Google Classroom to alert them that pupils may need special equipment for a particular session. This will ensure there is no time wasted while children go to 'look for things' during sessions.
Assessment, Monitoring and Marking
Feedback for each piece of work will be sent to pupils as this is a component of good teaching and learning. Google classroom lends itself to this very well as teachers can comment on work and pupils can answer/or engage in discussion if necessary.
Where there is a need, teachers will work with individual children (either before or after the lesson) to clarify and explain work in order to consolidate learning and understanding
Accessing remote education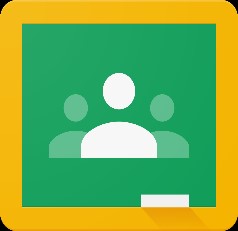 Children have been provided with a Google Classroom Login and Password.
Support with lost login details can be obtained from the office (open daily). Tech support will be available daily from staff. For those children without hardware, DfE laptops will be loaned (PP pupils as a priority). All pupils receive a pack of work from the school regularly to support remote lessons.
We recognise that some pupils may not have suitable online access at home. We take the following approaches to support those pupils to access remote education:
Once school has received DfE laptops, a list of candidates will be compiled. Pupil Premium pupils will take priority. School will contact families and invite them to collect a laptop and sign a 'loan user agreement'.
There will be no expectation to print work.
How will my child be taught remotely?
We use a combination of the following approaches to teach pupils remotely:
Some examples of remote teaching approaches include:
Recorded teaching (e.g. Video/audio recordings made by teachers using Google Classroom, Power Maths resources etc.)
Links and signposts to materials to support teaching, for example Purple Mash and Power Maths
Weekly spellings
Project Work
Music Lessons
Fun activities
Expectations for Pupils During Lockdown
We have complied a list of Expectations for Pupils During Lockdown and we would ask teachers to reinforce adherence to these standards at all times.
Good and respectful behaviour at all sessions
Pupils to be dressed properly in day clothes.
Pupils to have all requisite equipment and books etc ready for each session.
If possible, children should participate in sessions in a quiet area of the home in order to minimise distractions during lessons.
The video feature of the Zoom session must be switched on throughout the sessions.
Pupils are not permitted to eat during the sessions
We recommend that all pupils wear headphones during zoom/google meet sessions to improve their listening experience. This will enhance learning and concentration.
Additional support for children with SEN
We recognise that some pupils, for example some with special educational needs and disabilities (SEND), may not be able to access remote education without support from adults at home. We acknowledge the difficulties this may place on families, and we will work with parents to support those pupils. During lockdown Keyworker, vulnerable and EHCP children will be offered provision in school with their assigned TAs (where staffing permits). They will be able to access Google Classroom and live lessons.
EHCP children who are isolating at home will get small group live lessons, where possible, in addition to differentiated work set on Google Classroom.
Where individual pupils need to self-isolate, but the majority of their peer group remains in school, the school work will be posted onto Google Classroom followed by a telephone conversation with their teacher or TA.